Full Orchestra
String Orchestra
Wind Ensemble
Vocal
Chamber
Solo Instrumental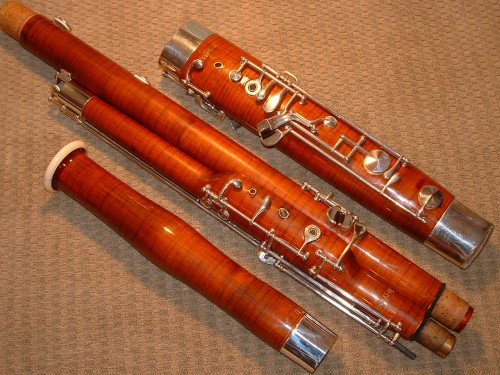 This piece was written for Imani Mosley in the fall of 2008, and was premiered on December 4, 2008.

When Imani approached me and wanted me to write a piece for solo bassoon, I decided to use the contrapuntal form of the passacaglia, a repeated ground bass that frames a series of variations. This passacaglia was to become the middle movement of a three-movement set. I settled upon an 11-note bass line in which no pitch is repeated, and every repetition of this bass line begins on a pitch different from any of the previous iterations. The active material above the ground bass does not follow the same 12-tone structure, but rather is freely composed. As the passacaglia progresses, I gradually introduce interruptions to the flow of the ground bass - small pockets of slower lyrical passages that break apart the insanity of the relentlessness of the energy.

Surrounding the centerpiece passacaglia are two contrasting movements. The prelude and postlude are both lyrical and freely composed, based loosely on the interruptions that gradually pervaded the passacaglia. In them I contrast the highly chromatic nature of the middle movement with less dissonant harmonic language and even occasional references to triads. While the passacaglia was about acrobatics, the prelude and postlude show off the singing side of the bassoon.

Download a sample of the score here.